We have recently compiled the 2019 list of the best online reputation management companies. Digital Marketers Recognize Online Reputation Management as Necessary to Their Business. ORM is necessary to the health and success of a business. Online reputation management is critical for businesses to maintain a positive brand identity in the eyes of consumers.

eBizUniverse is a team of online reputation experts, with a proven track record of successes. They have helped dozens of companies find their way back up to positive positioning when damage was done. eBizUniverse has worked with clients who have had significant negative mentions and managed to push down everything to the 2nd and 3rd page on Google. They have worked with businesses looking to build their brand online to boost sales as well as individuals looking to get hired and find their Google results aren't pretty. eBizUniverse can erase bad reputation and provide a fresh identity with trustworthy content and good feedback. This will help obtain a great online reputation.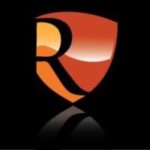 Reputation Management Consultants
RMC has innovated new strategies and techniques that repair existing damages, clear your reputation, and safeguards against new attacks, all while doubling as an effective online PR campaign.
Their premium services are used by high-profile individuals, professionals, executives, politicians, foreign leaders, celebrities, individuals, and companies of all sizes, including Fortune 1000 companies and governments – all with ironclad confidentiality.

Offers Advanced SEO and Online Reputation Management services. Known for ranking clients in highly-competitive markets with strategies designed for extremely competitive keywords. SEO Image helps small, mid and enterprise level clientele. Featured in the Wall Street Journal, NBC News, Fox News, and numerous other portals, SEO Image has been a top rated company by numerous third-party sites.
SEO Image has trained in-house teams of writers and marketers for large corporations like Law.com as well as helped very small businesses grow.
SEO Image developed and performed an online webinar for the BBB, to help thousands of small businesses understand and learn how to handle Online Reputation Management.

Matter is a Brand Elevation Agency unifying public relations, social media, creative services and search marketing into strategic, content-rich communications campaigns that inspire action and build value. Founded in 2003, with five offices spanning North America, Matter works with the world's most innovative companies across high-technology, consumer-technology and consumer markets.

Marketing Maven is a full-service marketing and communications agency. With origins in direct response public relations, Marketing Maven has developed into a premier voice in brand strategy, social media, innovative media relations, event marketing, tradeshow support, Hispanic marketing and search engine optimization.
Marketing Maven leads the industry in utilizing advanced metrics to measure clients' marketing reach and providing competitive analysis unparalleled in the industry.

Swyft is an agile marketing and PR agency serving B2B technology companies seeking faster growth. Their team is made up of industry veterans who combine creativity, deep tech industry knowledge and marketing expertise to help our customers reach their most important brand goals. We excel at amplifying product and startup launches, revitalizing struggling brands, and enhancing existing corporate growth strategies.
With an international agency network to rival some of the largest agencies in the world, their roots are in Austin, but their reach is global.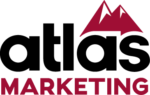 Atlas Marketing tells stories for companies that build things.  Their clients work in the aerospace, automotive, biotech, construction, food manufacturing, healthcare, industrial and manufacturing industries.
They specialize in simplifying the complex, which is a skill set that allows them to drive business growth for their clients.  Most important, they create solutions that balance technology, creative and data to succeed.
The solutions they create meet specific objectives based on a strategic process.  The process is rooted in strong messaging and tactical executions designed to engage and connect with audiences.  Within this process they have developed a method for expertly managing budgets and cleverly designing ideas that act as budget amplifiers.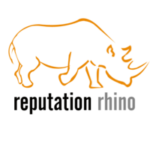 Reputation Rhino is an online reputation management company in New York City serving small- and midsize businesses and individuals with a complete range of brand management and internet marketing services, including website design and development, search engine optimization (SEO), social media management and PPC management services.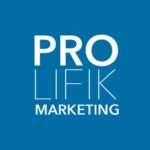 Prolifik Digital Marketing
Prolifik was founded over burritos and beers.
This is not to say that Prolifik's team members are any less qualified to provide you with brilliant design, compelling content or proven SEO strategies. Their firm's principals each have well over a decade of experience in their given fields and the tract record and portfolios to prove it. But way back when we met over those burritos and beers to discuss the real differentiating factors that would forge this venture, the work product and client results kept resurfacing as themes of our discussion. They have all had experiences with fluff firms whose owners were driving 7 series BMW's but providing their clients surprisingly little in actual deliverable's.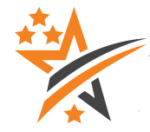 Gadook – 5 Star Reputation
Gadook is one of the first few companies that brought reputation management concept to the world.  Gadook is ranked #1 for personal reputation management. Gadook provides online reputation management and branding services for individuals as well as companies. Gadook was founded in 2007 and is located in Orlando, FL.
Why Choose An Online Reputation Management Company?
It can be stated that reputation management is important for businesses that obtain and manage their online reviews. Customer-oriented business with an online presence should bother about what customers say about their business. … The reputation can help a business to acquire new customers.
Online reputation management is critical for businesses to maintain a positive brand identity in the eyes of consumers. As more digital marketers understand the value of ORM in growing their business, they choose to devote more time and energy toward monitoring their brand online.